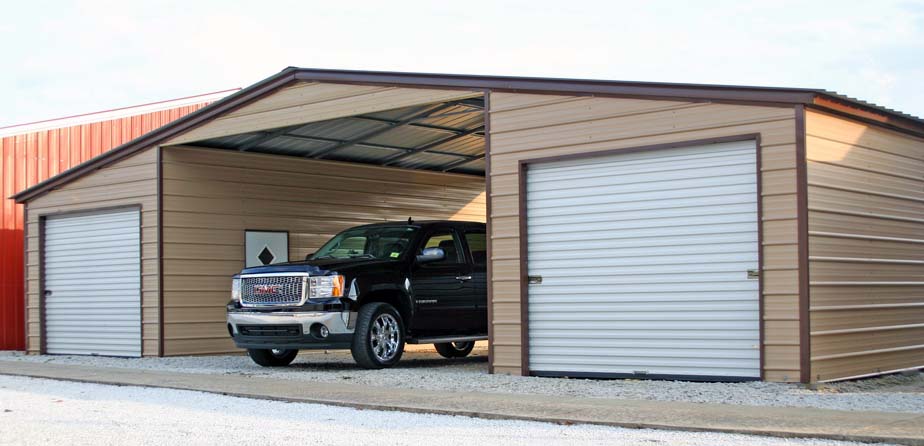 Garages serve multi purposes
The largest portion of houses built today have one or two car garages. Many people who have older homes may not have a garage at all. these are the ones most likely to build a garage onto their home. Not only will a garage improve the value of a home, it also adds visual appeal to the home. Garages are used to park vehicles into in order to protect them from varying weather degrees. Adding a garage will also help lower homeowner's insurance as it provides a safe guard against theft. They are great for storing large or small items.
Getting the right garage for the home
Once the decision is made to add a garage to an already existing home, the next question should be whether or not to have a one or two car garage. Very few families have just one vehicle. The husband and wife may work, needing two vehicles. The children are growing fast and will one day have a driver's license. So now you may need to know how big is an average size 2 car garage. There is really no way to gauge an average size since the word average may vary. Take into consideration what the garage will be used for besides parking the cars, then choose a size according to your specific needs.
Sizes of some standard garages

For small homes, the most common size in a garage is twenty feet by twenty feet. This size will accommodate two small cars. Most people have graduated to bigger vehicles. The truck, and sports utility vehicles are more popular. since these are larger vehicles, a larger garage will be needed. This could range from a 24×24 to a 24×30 or larger. These dimensions include the width, and length. There must be ample room to open the doors of the vehicles and move around them. You want the door to close smoothly without damaging either vehicle. The height of the garage is also an important factor when it comes to the overall size of the garage.
The height of a two car garage
When determining how tall the ceiling should be in a garage, first think about the vehicle it will contain. Some cars are taller than others, therefore the height needs to be at least eight feet tall. this will allow for the seven foot door. Also, the taller the ceiling, the more storage space you can have.
Two car garages can actually be as wide, or as high as legal specifications will allow. Much of this will depend on the location of the home, and what is trending in that area. You want your two-car garage to provide a perfect work place. Along with the cars, there should be enough available room for handy man projects that you do not want to take inside the house. If adding a new garage, be sure that you know the standard, average size.